Prof.Margaret IP
Prof.Margaret IP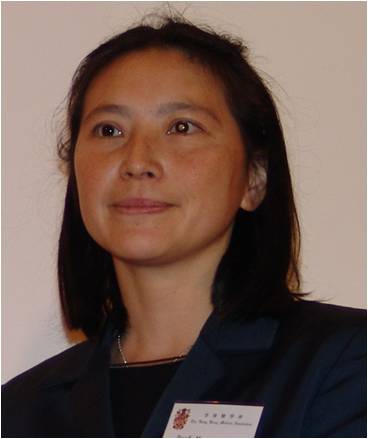 Professor, Department of Microbiology, The Chinese University of Hong Kong

Honorary Consultant, Department of Microbiology, Prince of Wales Hospital, Hong Kong Margaret Ip is a Professor at the Department of Microbiology, Chinese University of Hong Kong and Honorary Consultant at the Prince of Wales Hospital, Shatin. She received her medical training at the University of Southampton and London School of Hygiene and Tropical Medicine, United Kingdom. She did her postgraduate Fellowship training in Clinical Microbiology and Infection at the Chinese University of Hong Kong. She is a clinical microbiologist with experience in research on the epidemiology and antimicrobial resistance of clinically important bacterial pathogens, especially on Streptococcus pneumoniae and MRSA. She has a strong interest in the development and assessment of clinical diagnostic methods and new treatment modalities. She has published over 200 peer-reviewed papers. She serves as Advisor and Member in a number of Scientific Committees on antimicrobial resistance and infection control and Associate Editors to Frontiers Microbiology and BMC Infectious Diseases, among others.



Session 1: AMR – the next victim could be you

[1.3] Health impact of AMR on reducing treatment options
Health impact of Antimicrobial resistance (AMR) on modern Medicine

Antimicrobial resistance (AMR) is an alarming concern. An estimated 700,000 people die of antimicrobial infections each year, and it was estimated that by 2050, 10 million lives a year and a cumulative 100 trillion USD of economic output are at risk. Much of the projected burden of infections are projected in the South East Asia and the Western Pacific regions including China. Already, dwindling options of effective antibiotics are already compromising our treatment of common infections. Hong Kong is a cosmopolitan hub in a unique location within Asia that attract an estimated 60M travelers annually, equating to approximately eight times of its population. Besides, a large numbers of commuters cross the Hong Kong / Mainland border daily, serving a center point to study AMR. Multidrug-resistant resistant organisms (MDROs) are not confined to healthcare settings, but carried in healthy individuals in the community and around in our environment. Here we update specifically on the epidemiology of infections of multidrug resistant organisms and on the burden and impact to modern medicine and discuss possible solutions.