Dr CHOI Kin Wing
Dr CHOI Kin Wing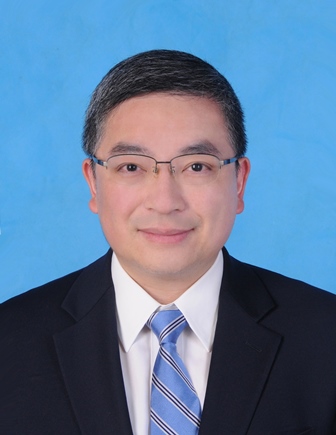 Consultant, Department of Medicine, Alice Ho Miu Ling Nethersole Hospital , Hospital Authority, Hong Kong

Dr. KW Choi is a specialist in infectious disease. He is currently the Consultant and Deputy Chief of Service of the Department of Medicine, Alice Ho Miu Ling Nethersole Hospital. He has been appointed by the Hospital Authority as the Co-chairman of the Workgroup on Antibiotic Stewardship Programme, Deputy Convener of the Training Subcommittee on Infection Control and Infectious Diseases, and member of the Taskforce on Clinical Management of Infections and Central Committee for Infectious Diseases. He also serves the Centre for Health Protection as a member of the Health Protection Programme on Antimicrobial Resistance, Advisory Group for Antibiotic Stewardship in Primary Care Settings, Scientific Committee on Infection Control, and Scientific Committee on Enteric and Foodborne Infections. On the academic front, he is the Vice President of the Hong Kong Society for Infectious Diseases, and Honorary Associate Professor of the Department of Medicine and Therapeutics, the Chinese University of Hong Kong.


Session 2: What are we facing?

[2.3] ASP in hospitals: current practice and challenges
Antibiotic Stewardship Programme in hospitals: current practice and challenges

In Hong Kong, antibiotic stewardship programme (ASP) was formally launched in acute hospitals of Hospital Authority in 2005. There has been waves of reform on ASP in face of changing landscape of disease patterns, emergence of multi-drug resistant organisms and various service needs.

The current service model of ASP focuses on engagement of frontline clinicians, monitoring on volume and appropriateness of broad-spectrum antibiotics consumption, keeping clinicians and hospital management informed of the performance, and standardisation of indications for new and reserved antibiotics for multi-drug resistant organisms.

In past thirteen years, we witnessed an ever-increasing demand on usage of broad-spectrum antibiotics and hence workload on ASP, which was causally related to ageing population with multiple chronic illnesses, expanding population of immunocompromised patients (e.g. patients receiving novel immunosuppressants for various conditions), and high prevalence of some multi-drug resistant organisms (e.g. ESBL-producing Enterobacteriaceae) in this locality. On the other hand, limitations on manpower and resources pose significant constraint on successful implementation of ASP.

Looking forward, information technology can serve as an important implementation enabler for ASP in hospitals. Under the Hospital Authority, in-patient medication order entry (IPMOE) system, an electronic platform for drug prescriptions, has been rolling out since 2013. This opens up another opportunity for ASP interventions, and development of an electronic decision support system for antimicrobial prescribing should be the long-term goal.