Ms Sabrina CHAN
Ms Sabrina CHAN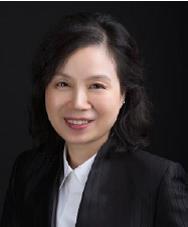 Senior Executive Director, Hong Kong Association of Pharmaceutical Industries

Sabrina is the Senior Executive Director of the Hong Kong Association of the Pharmaceutical Industry (HKAPI); member of the High Level Steering Committee on Antimicrobial Resistance; member of Business Facilitation Advisory Committee; Chair of Advisory Board of the HKU Bachelor of Pharmacy Program, Adjunct Assistant Professor of CUHK School of Pharmacy; and member of APEC Biopharmaceutical Working Group on Business Ethics.

Prior to joining the pharmaceutical industry, she was with the External Affairs Department of i-CABLE Communications Ltd. and was responsible for government relations, regulatory issues, corporate affairs, and the promotion of the company's core products and services. She co-founded the Telecommunications Research Project under Centre of Asia Studies (HKU), and was a journalist at various print and electronic media outlets. Sabrina studied Communications in Hong Kong when she began her tertiary education. She holds a graduate degree in International Studies from the University of Sheffield (UK), as well as law degrees from the CUHK and University of Tsinghua (China).

About HKAPI:

Formed in 1968, HKAPI has 39 full members, including the world's top 20 companies engaged in pharmaceutical R&D. Its member companies provide over 70 per cent of prescription medicines in Hong Kong. The Association's mission is to drive the expedient access to innovative healthcare solutions for the people of Hong Kong and Macau with high ethical standard. It also aims to help transform the healthcare ecosystems in Hong Kong and Macau "from good to great".



Session 4: From action plan to actions (1)

[4.3] The future of antimicrobials – Industrial perspective
As AMR becomes an ever more significant threat to global health, the biotech, diagnostics, generics and research-based pharmaceutical companies have joint forces to address the issue in four key areas: (1) research & science; (2) appropriate use; (3) access; and (4) manufacturing & environment.

According to the AMR Industry Alliance's first progress report released in January 2018, certain progress has been made and some best practices have been identified in all those four areas, yet there remain challenges to solve and gaps to close, where further efforts are required by the industry and other stakeholders.

AMR undermines the achievements of modern medicine. New antibiotics, vaccines, and other innovations are urgently needed; however, there are relatively few in development. Over the past two decades, there has been a significant decline in the number of companies conducting antibiotic and antifungal R&D due to the significant scientific, regulatory, and economic challenges specific to this therapeutic area.

If governments can support market conditions where there is a predictable and sustainable return on investment, the pharmaceutical industry and private investors have demonstrated their willingness to take on the necessary risk and uncertainty that comes with the development of an approved medicine. Adoption of various suite of incentives by governments would address challenges across the antibiotic product life cycle and meaningfully impact investment decisions.