Emergency Response & Information Branch
Head:
Dr KWONG Kwok-wai, Heston, JP
MBBS (HK)
FHKCCM
FHKAM (Community Medicine)
M Med (Public Health) (Singapore)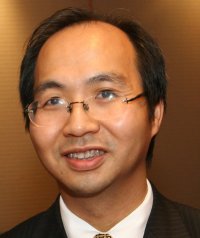 Divisions and Spectrum of work:
Port Health Office

Enforce relevant provisions of the Prevention and Control of Disease Ordinance and the International Health Regulations at the seaport, Hong Kong International Airport and land boundary control points of Hong Kong so as to prevent infectious diseases from being introduced into or carried away from the territory.

Emergency Response / Contingency Planning Unit

Facilitate emergency preparedness and management of public health crisis, including develop and update contingency plans as well as plan and co-ordinate exercises and drills.

Risk Communication / Corporate Planning Unit

Formulate risk communication strategy; and
Co-ordinate the formulation of CHP's objectives and strategies.

Electronic Health Record Management Team

Develop and maintain the Clinical Information Management System (CIMS) of DH; and
Facilitate DH's participation of the Electronic Health Record Sharing System (eHRSS) as healthcare provider.

Information Technology Management Unit

Supervise IT project development;
Provide IT advice to service units of DH; and
Provide support to IT infrastructure, common departmental applications, e-Government initiatives as well as security framework.

Programme Management Office

Plan for and take forward of implementation of Information Systems Strategy Plan.